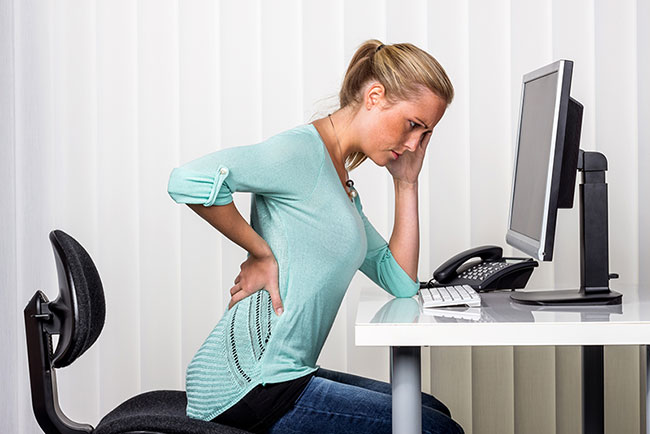 DID YOU KNOW? 1 in 6 Australians (16%) reported back problems in 2014–15. That's 3.7 million people1 . This means that you may know someone who suffers from back pain, or may be a sufferer yourself.
Back pain can get so serious, that it takes over your whole life. Many people turn to taking pain killers and medication to manage the pain, which may contain side effects and long term negative effects. It seems like once you have back pain, your life is doomed!
But there is an alternative solution.
Sally* suffered from pain over the years, and tried different methods of relief, but never found anything that worked… until now. She says: "Initially I used the patches on my lower back to help with pain from sciatica. It took a couple of minutes for me to feel the heat, but once it was warmed up it felt lovely. It was just the right heat level for me - warm enough". Finally a solution that worked!
What did she use? The name says it all - Hotteeze!
Sally had tried other heat patches and pads, but found relief using Hotteeze Heat Pads on her lower back. "The heat soon worked on my muscles; leaving them feeling really relaxed which therefore reduced my pain."
So what on earth are Hotteeze Heat Pads anyway?
Hotteeze disposable heat pads naturally generate heat by oxidising iron. In the package is a mixture of iron, water, carbon and salt. When the packet is opened the iron is naturally exposed to oxygen which oxidises producing heat.
This simple reaction involves no electrical sources, batteries, burning, flames or toxic chemicals such as gels.
The ingredients are completely natural, non-toxic, biodegradable and safe. And unlike capsicum based heat patches, Hotteeze won't cause allergic reactions and last a lot longer.
But why do Hotteeze Heat Pads work so well?
Clinical studies have found that moist heat therapy, like that produced by Hotteeze Heat Pads, is an effective, non-invasive and drug-free option for the treatment of many health conditions. This moist heat helps blood vessels relax and open up, increasing the flow of blood, nutrients and oxygen to the affected area. You are essentially helping your body heal itself! Addiction can result from long-term use of certain pain killers; heat pads could provide an alternative for pain relief.
You're probably thinking, how are Hotteeze heat pads any different to the others I've seen before? One major point of difference is that these heat pads aren't applied directly to your skin. For the heat pads to work efficiently, they are placed against clothing.
Sally was impressed at how well the heat pads remained over her clothes: "The thing that most worried me about the patches was their staying power - I was convinced that they'd be falling off in an hour. Boy was I wrong! The patches stuck really well to all of the different fabrics I tried, not once did they even start to peel off."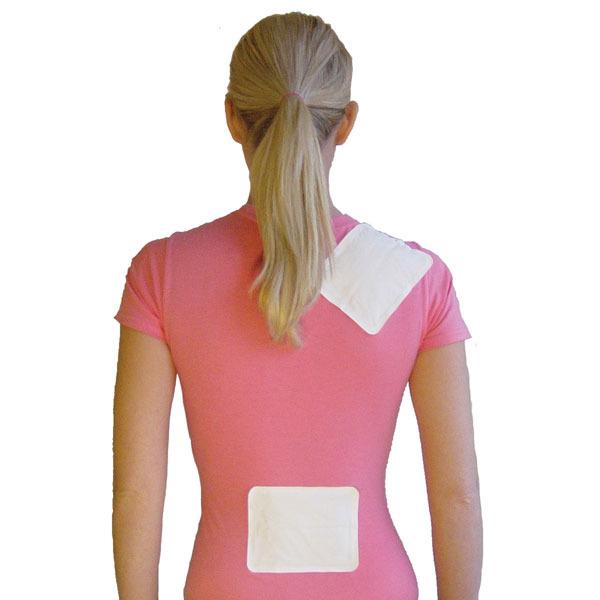 "I found the patches worked best on tighter fitting clothes, so that the weight of the patches didn't pull the clothing away from your skin. Attaching them to underwear or a vest (depending on where the pain is located) would be ideal."
Another point of difference, Hotteeze Heat Pads can give you 12 hours of constant heat. Simply wait 10 minutes for the heat to activate, and you're off!
"I was impressed with how long the heat lasted - usually between 12 and 14 hours. This is much better than some leading brand products that I have tried - and these work out much cheaper too!"
According to clinical studies, persons suffering from lower back pain report significant pain relief following the use of continuous, low-level heat therapy, with relief persisting for up to 24 hours after therapy 2 . Thermotherapy used alongside pharmacology treatments have been proven to be effective treatment options in reducing pain in patients with lower back pain3.
But it only gets better!
Once you're finished with the Hotteeze Heat Pads, simply open the pads and sprinkle the contents onto your garden as a soil conditioner, the outer package is combustible and does not generate toxic gases. Don't have a garden? No worries! Hotteeze Heat Pads contain natural ingredients which are biodegradable, so when they're done, you can throw them away guilt-free!
Are you ready to try this revolutionary heat pad for yourself?
You've read about Sally's experience, and how heat therapy helps your body repair and relief itself of pain, why not try a heat pad for yourself, FREE OF CHARGE!
Simply subscribe for the chance to receive Hotteeze Heat Pads:
The first 10 subscribers will receive:
1 x pack Hotteeze Regular Heat Pads (10 pads) + 1 x pack Hotteeze Hand Warmers (10 pads) + 1 pack Hotteeze Feet Warmers (5 pairs) = That's 30 pads!
The 11th - 20th subscriber will receive 1 x pack Hotteeze Hand Warmers (10 pads) + 1 pack Hotteeze Feet Warmers (5 pairs) = That's 20 pads!
The 21st - 50th subscriber will receive 1 x pack Hotteeze Hand Warmers (10 pads!)
Be one of the first 50 subscribers to receive FREE samples of Hotteeze! Don't just read about how well they work, try it for yourself!
If you're in Australia, all you have to do is be one of the first 50 people to enter your email to subscribe here. We will contact you to find out your best delivery address, and then in 2 weeks to find out what you thought of the Hotteeze Heat Pads!
**(When you click you will see a pop up, if you have an Ad Blocker, it may stop you from seeing the pop-up)**
Take it from Sally: "Overall I was very happy with Hotteeze patches. They stick extremely well, are great value, last a long time, and they give a lovely warming feeling than soothes away pain in sore and aching muscles. They are also ideal for people with sensitive skin who can't stick patches directly onto their body. I highly recommend that you give Hotteeze patches a try."
Subscribe today to get one FREE Hotteeze Heat Pad! This offer will not last, only the first 50 subscribers will receive this amazing offer!
Click here to enter you email to subscribe!


(When you click you will see a pop up, if you have an Ad Blocker, it may stop you from seeing the pop-up)
Be free of pain with Hotteeze this winter!

P.S. DID YOU KNOW? Hotteeze is the only TGA certified, APA (The Australian Physiotherapy Association) endorsed heat pad in Australia (ARTG #297453)?
P.P.S. Still not convinced? Visit Hotteeze's Facebook page and read the reviews for yourself!
facebook.com/pg/hotteeze/reviews/
Make sure you subscribe by clicking here to enter! Don't miss out!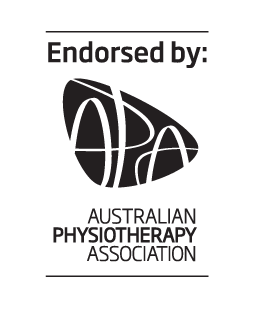 **(When you click you will see a pop up, if you have an Ad Blocker, it may stop you from seeing the pop-up)**
Please note: We can only send out to Australian addresses. Available only to the first 50 subscribers. Only 1 x Hotteeze Heat Pad Pack per email address. Only available through Gateway Sports & Rehab. Offer expires after the 50th subscriber enters their email.
*Name changed to maintain privacy.
1 'Back Problems, Who Gets Back Problems? - Australian Institute Of Health And Welfare' (Australian Institute of Health and Welfare, 2018) <https://www.aihw.gov.au/reports/arthritis-other-musculoskeletal-conditions/back-problems/who-gets-back-problems> accessed 23 April 2018
2 Steiner, D et al, Proceedings of the 19th Annual Scientific Meeting of the American Pain Society 2000;112.
3 Dehghan, M & F Farahbod, J Clin Diagn Res 2014;8(9): LC01-LC04.